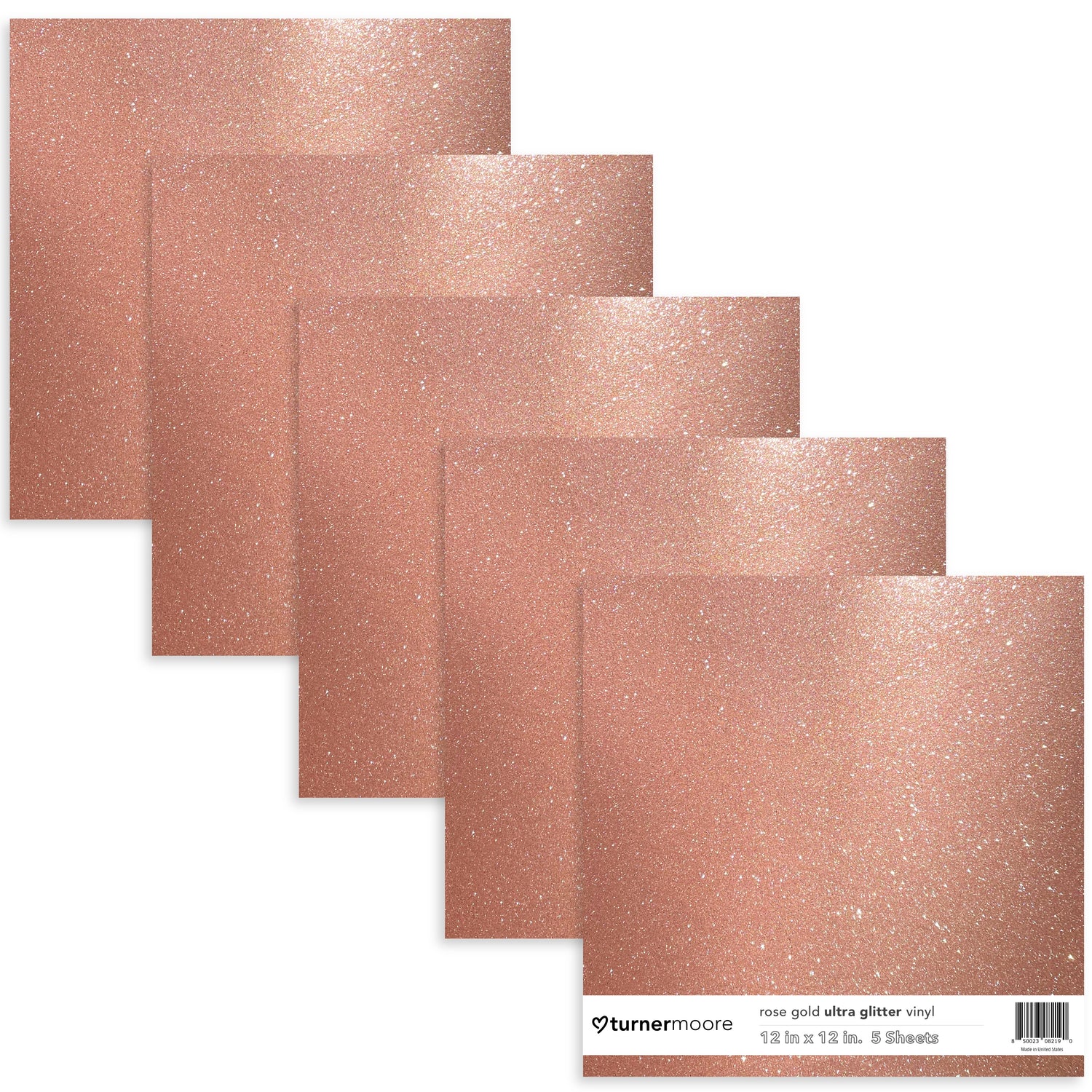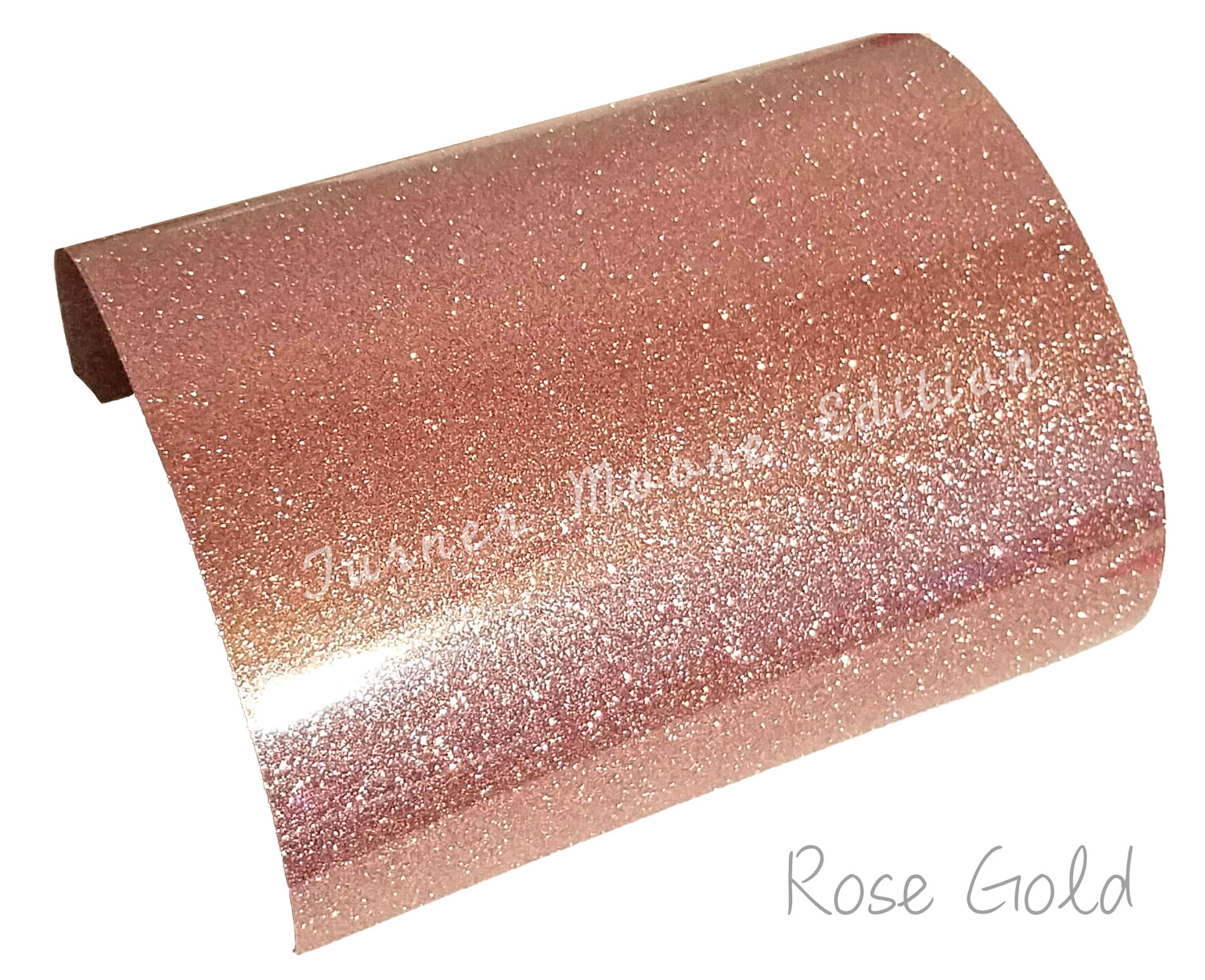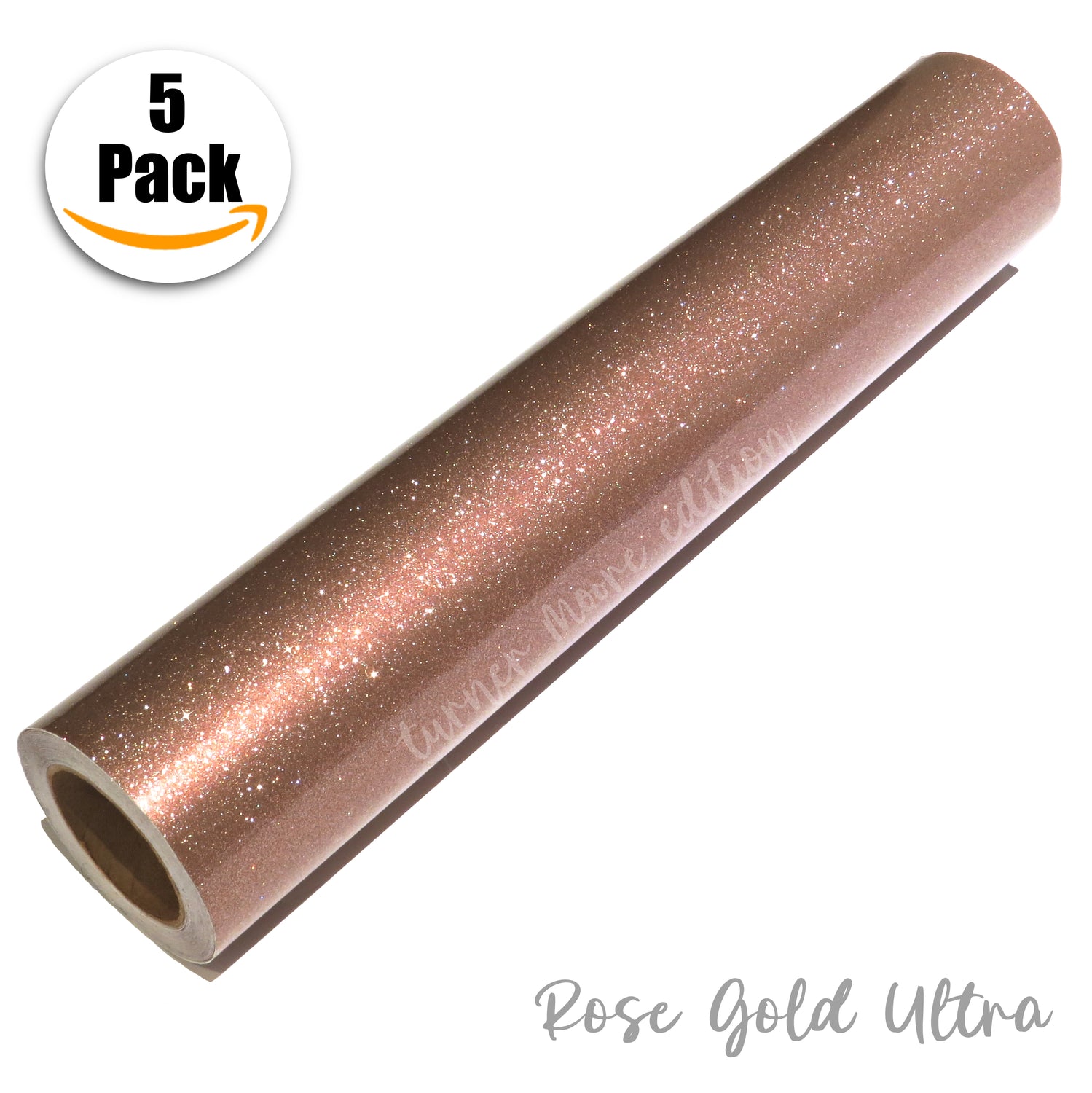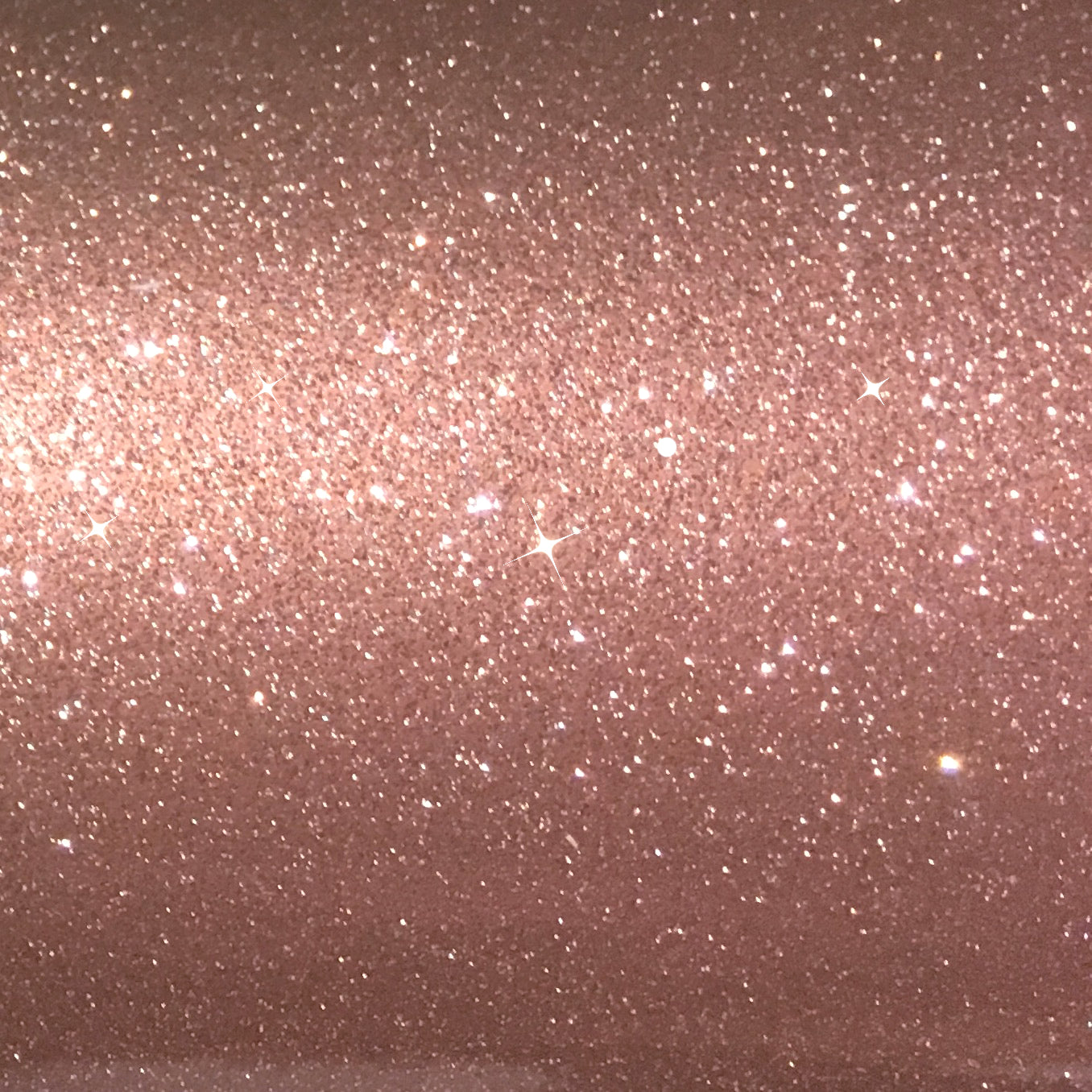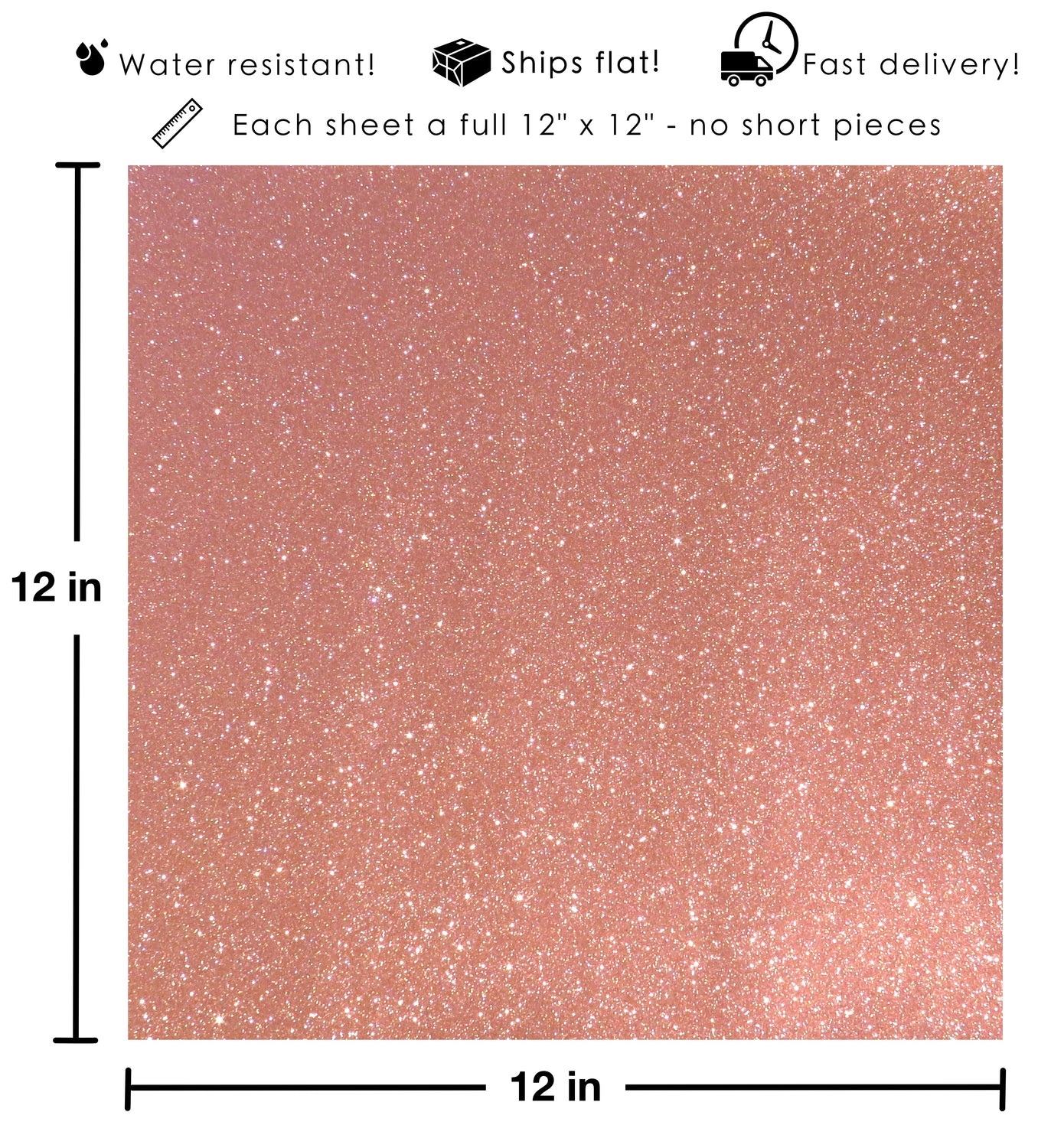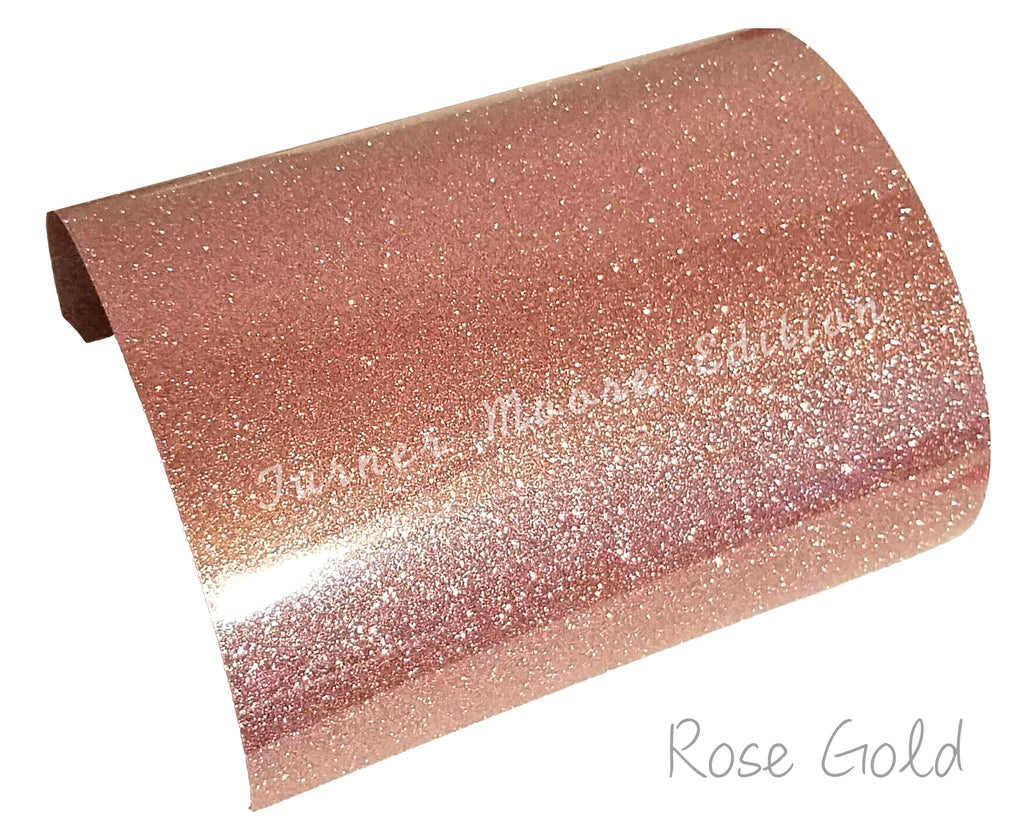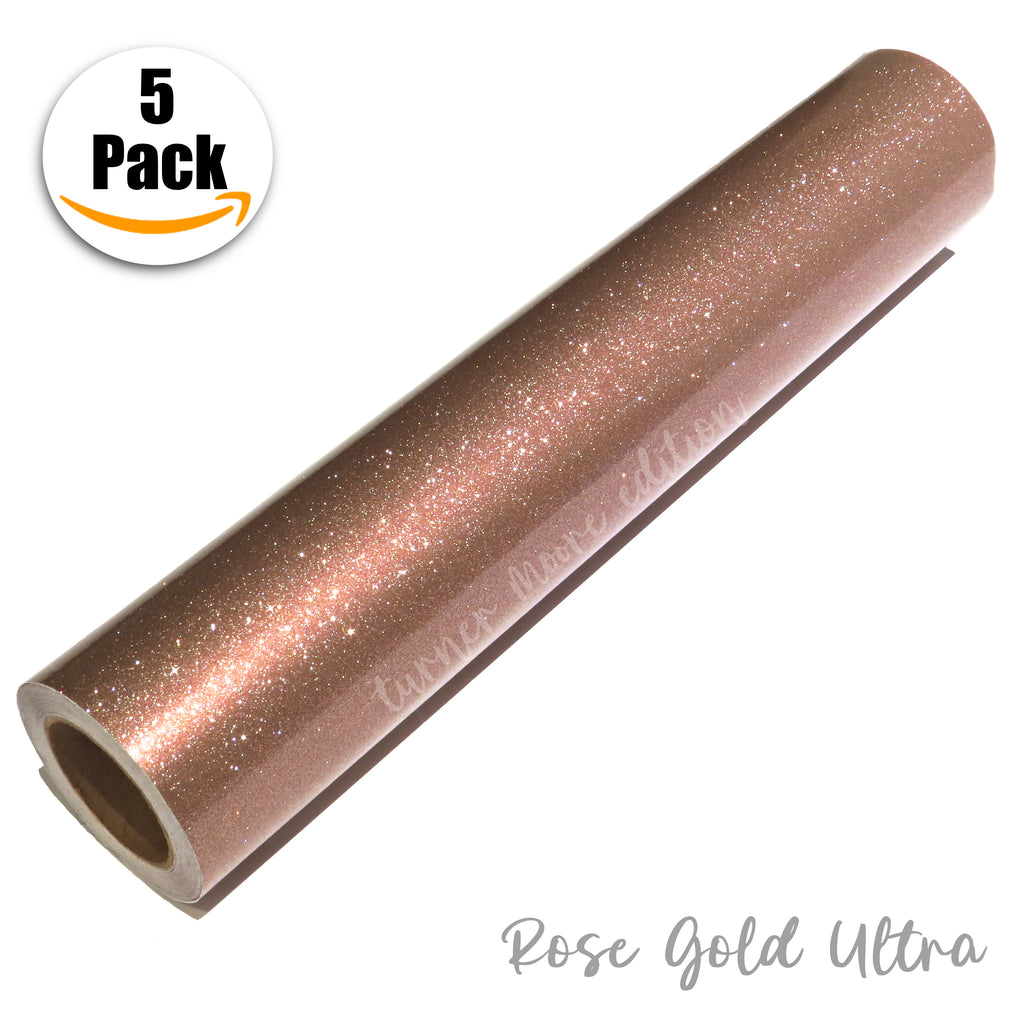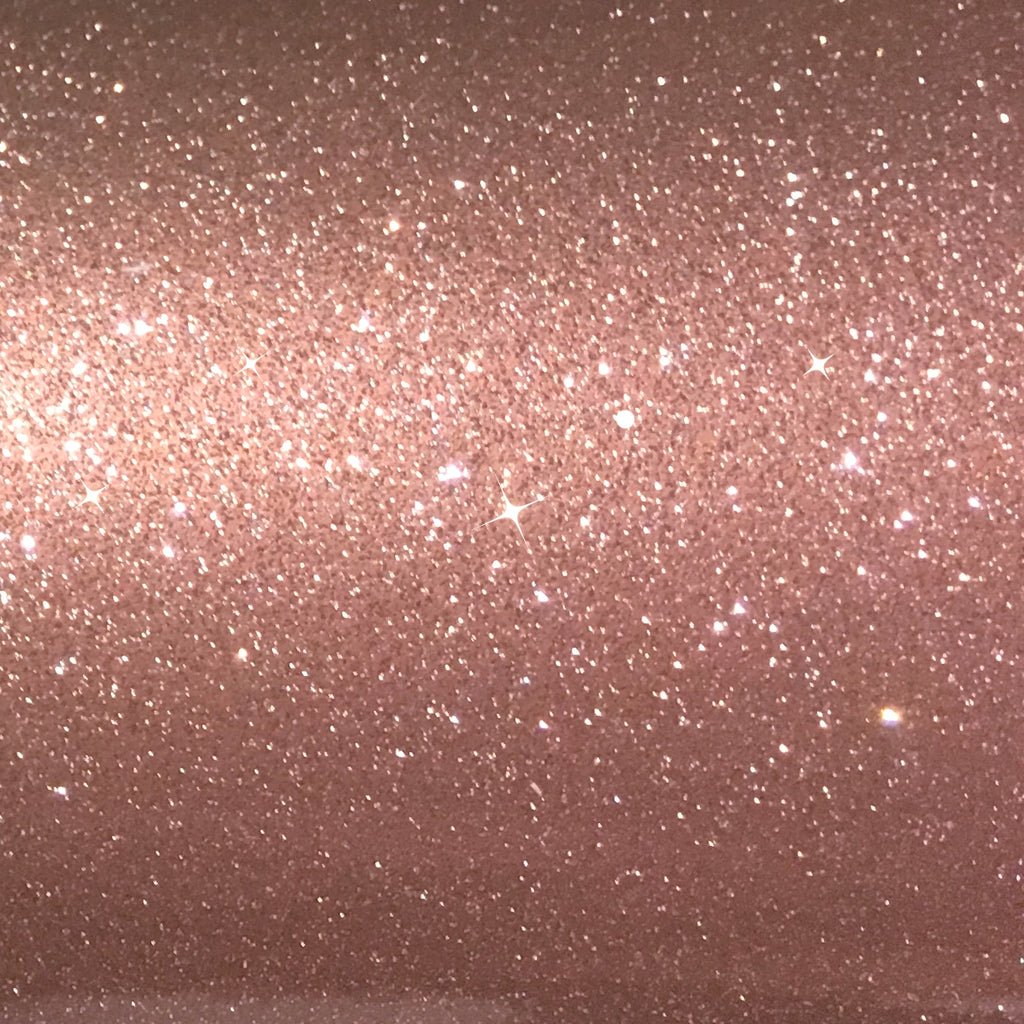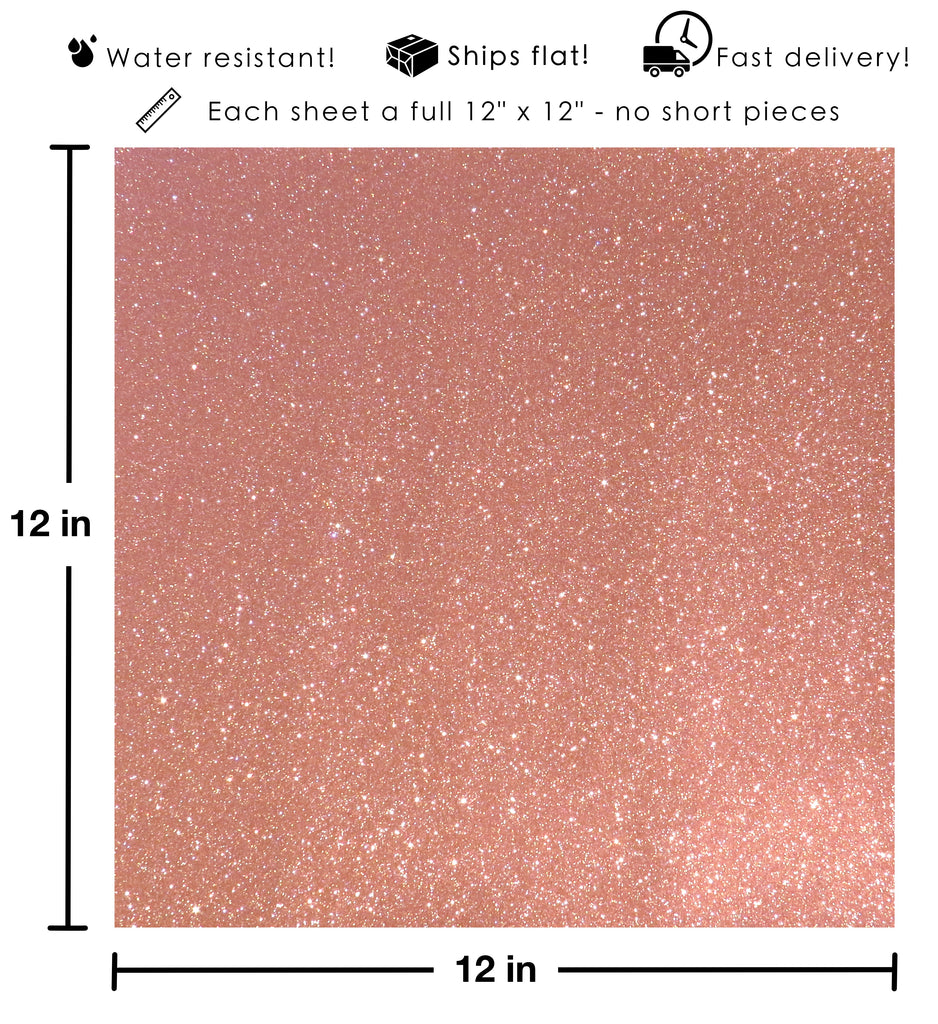 On Sale
ROSE GOLD Glitter Vinyl Adhesive, 12" x 12" Glitter Vinyl Sheets, 5-pack, by Turner Moore Edition
Glitter Vinyl Adhesive for Cricut Maker, Joy, Expression Explore, Silhouette Cameo, Signs, Stickers Decals by Turner Moore Edition
5 sheet bundle of 12x12 rose gold glitter adhesive vinyl—shipped flat so you can cut with ease and accuracy.

The Turner Moore Edition, 2000 Ultra Metallic Glitter is a 2 mil cast, permanent glitter adhesive vinyl product that is rated for 5-8 years in an outdoor environment.

This glitter vinyl adhesive contains true metallic flakes to provide the ultimate sparkle for your designs.

UV resistant, permanent and water resistant!

Ideal for indoor and outdoor applications including car decals, home decor, wedding, lettering, signs, signage, scrapbooking, window graphics, glass, DIY, coffee cups, mugs, stickers, phone covers, laptop covers and more.

An American company employing American workers. Turner Moore is a family-owned and operated business.
Our rose gold ultra glitter vinyl offers impressive cutting and weeding properties as well as minimal shrinkage for permanent, durable applications that will last. Create decorative designs for shop windows, glass doors and other smooth surfaces. It's an ideal choice for indoor and outdoor decals, signs, and craft projects.
Premium processing properties and better value than Oracal glitter vinyl 651 and Expressions glitter permanent vinyl.
Finish: High Gloss with Glitter, smooth finish
Adhesive: Permanent, Solvent Based
Thickness: 2 mil
Durability: 5-8 years outdoor, 10+ indoor
Shelf Life: 1 year (at 70F/50% relative humidity)
Water Resistant (hand wash recommended)
Applications: Medium to long term indoor and outdoor lettering, marking, and decoration. Designs can be adhered to Walls, Windows, Cars, Vehicles, Metal, Glass, Ceramic, Porcelain and other smooth surfaces.
Use in scrapbook layouts, handmade cards and invitations, labels, car decals, striping, mugs, wine glass tumblers, mason jar, wall decor, wall quote/words, personalized art, jewelry, collage art, kitchen containers, coffee cups, iPads, car windows and more.
Use with all craft cutters such as: Cricut, Silhouette, Xyron, Craft ROBO, Graphtec, Quickutz, Inspirations, Pazzles, etc.
Tips: Since our premium vinyl is sturdier than other vinyls on the market, for Cricut, use your heavy vinyl or your iron-on setting to ensure a clean cut and easy weeding. For Silhouette, use the sticker paper glitter or iron-on vinyl setting. A test cut is recommended.